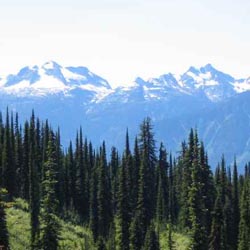 James Gorman
President and CEO – Council of Forest Industries
Represents the Interior Licensees
.
Jim Girvan, RPF MBA
Represents the Coastal Logging Contractors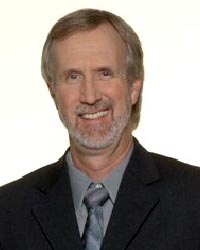 Jim is recognized as an authority in timber supply, economic and statistical analysis, forecasting and finance. He is a passionate and results oriented leader in his field. As a professional forester, Jim has over 25 years of experience in small businesses, large corporations, and financial institutions. Jim recently served as the Executive Director of the TLA; "the quiet voice of reason" representing the political interests of independent community based businesses reliant on the forest industry across coastal BC. Having authored reports and articles ranging from supply analysis to tenure reform, Jim is an eloquent presenter that has addressed audiences from Oregon to New Zealand sharing his creative and innovative solutions to difficult forest industry issues.
EXPERIENCE:
Management Decision and Technology Ltd., Ladysmith, BC – 2002 to present
Executive Director
The Truck Loggers Association, Vancouver, BC – 2003 to 2007
Fibre Supply Business Planner
Manager - Fibre Supply New Source Development
Norske Canada Ltd., Vancouver, BC – 1997 to 2002
Account Manager, Forestry Services
Bank of Nova Scotia, Nanaimo, BC – 1996 to 1997
Planning Manager
Inventory Manager
Project Forester
Industrial Forestry Service Ltd., Prince George, BC – 1979 to 1995
EDUCATION:
Bachelor of Science, Forestry – 1979, University of Toronto, Faculty of Forestry, Toronto, ON
Master of Business Administration – 1996, University of British Columbia
PROFESSIONAL ASSOCIATIONS:
Registered Professional Forester (R.P.F.) – Association of B.C. Forest Professionals
AFFILIATIONS:
Director – Pacific Logging Congress
Member – B.C. Coast Forest Steering Committee
Member – B.C. Forest Safety Task Force – 2003
Member – B.C. Forest Revitalization Trust Fund Advisory Board
Member – Premiers Competition Council – Forest Industry Advisory Committee
Past -Director – B.C. Forest Safety Council
Past Member – Faculty Advisory Council, UBC Faculty of Forestry
Rick Jeffery, RPF
President and Chief Executive Officer, Coast Forest Products Association
Represents the Coastal Licensees
Rick Jeffery was appointed president and CEO of the Coast Forest Products Association (formerly the CFLA) in June 2004. The association provides a powerful voice for forest companies that produce 95% of the primary lumber and higher value wood and for the pulp and paper companies that produce 70% of pulp and paper products in coastal British Columbia.
Rick has more than 20 years' experience working within the B.C. forest industry. Before joining Coast Forest, Rick was vice president of corporate development for Hayes Forest Services Limited where he was responsible for business development, government relations, First Nations' issues and media relations. Prior to this, Rick spent 15 years with the TLA, two of which he served as president.
Rick started his career in British Columbia in 1983 after graduating from the University of Alberta where he earned a BSc in Forestry with Distinction. He became a Registered Professional Forester in 1986.
Rick Neuwirth
President, United Steelworkers Local 1-85, ,
Represents the United Steelworkers
Rick Neuwirth has held a number of positions in the Local 1-85 of the Steelworkers.
Tim Menning
Logging Contractor, Hytest Timber
Represents the Interior Logging Association, Central Interior
Logging Association and the North West Logging Association
Mr. Menning has been a logging contractor for more than 20 years in and around the Central Interior, has been Chair of the Central Interior Logging Association for the past seven years, and was directly involved in the development of the original Bill 13, The Timber Harvest Contract and Subcontract Regulation in 1990 – 91.
He has been a negotiator for the Cariboo-Chilcotin Land Use Plan, representing communities, and was formerly a member of the Board of Directors of the BC Forest Alliance. More recently, he was one of the CILA's representatives in discussions with government of amendments to Bill 13, and on the content and direction of Bill 28.
Tom Jensen
Assistant Deputy Minister, Tenure and Timber Pricing Division
Ministry of Forests, Mines and Lands
Represents the Ministry of Forests, Mines and Lands
Brian Butler
President, United Steelworkers, Local 1- 1937
Represents the United Steelworkers